Don't Let This Rate Get Away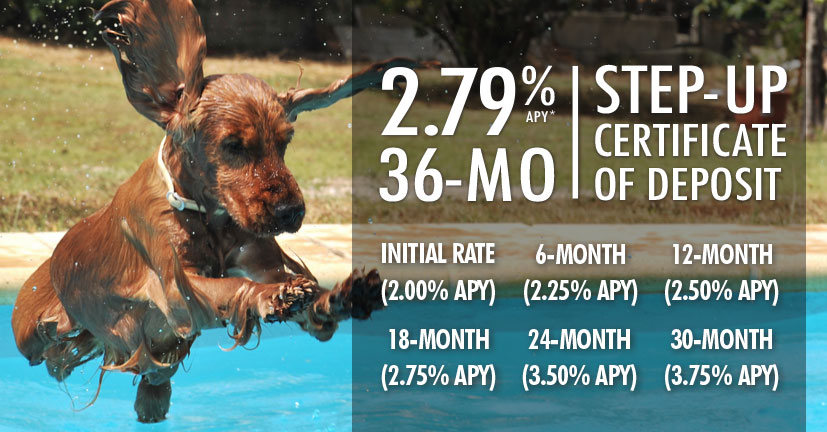 -------------------------
Disclaimer
*Annual Percentage Yield (APY) rate is effective 08/20/18. $500 minimum balance to open and maintain account. Annual Percentage Yield (APY) assumes principal remains on deposit for the term of the certificate. Additional deposits are not allowed during the term. All interest payments for the APY are required to be paid out every 6 months and can't be added to the balance of the CD. Substantial penalty for early withdrawal. Fees could reduce earnings on the account. Limited time offer. CD will renew automatically at the normal 36-month rate and terms if funds are not withdrawn at maturity. Citizens Bank checking account required, may affect APY.
Step-Up - During the term of the CD, a pre-determined adjustment to the Rate of Interest will occur every 6-months.
Callable - Citizens Bank has the option to call (redeem) your CD account at any time after 18 months from the date your account is opened.