We want to hear from you!
Please give us a call at 270-465-8193 if you have questions regarding our products or services. If you prefer an in-person experience visit one of our convenient Locations. Would you rather have our team contact you? If so, please complete the form below. We appreciate your feedback! 
Please note: Information entered using the fillable form below is not encrypted. Please do not include sensitive information such as ID, Password, PIN, social security, or account numbers.
* Indicates a required field.
Your message was sent successfully!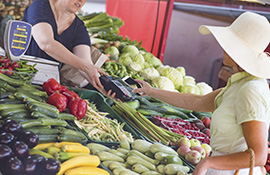 Free credit scores.
Just another perk of having a Club Checking Account.Show me the perks!
Lost or Stolen Debit Card?
During Business Hours: (270) 465-8193
After Hours: (800)

472-3272