SMALL BUSINESSES - We are here to help!
Have you recently incurred a loss due to the COVID-19 Epidemic? Give our loan officers a call to see how we can help your business recover during this disaster. 
SBA benefits enable more companies to qualify for larger loan amounts at more favorable terms such as the Paycheck Protection Loan Program. Paycheck Protection Program enables loans of up to $10 million for small businesses affected by economic conditions as a result of COVID-19. Learn more.
Give us a call at 270.465.8193 to discuss your options!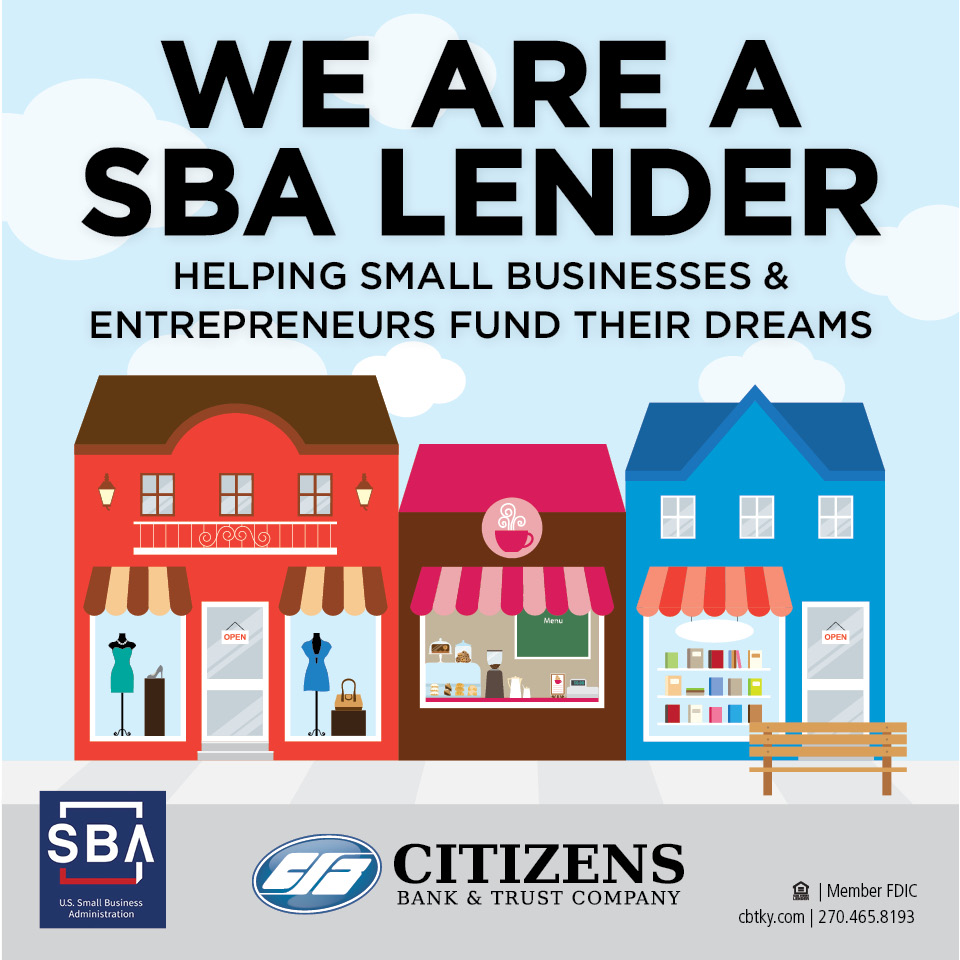 Things to consider
Be extra vigilant online
During times of uncertainty, it's natural to seek information and answers through the internet and social media. Unfortunately, criminals will often use that to their advantage. One type of cybercriminal activity is called Phishing—this is when a data thief impersonates a legitimate person or company via email to bait the recipient into reporting confidential information or gaining unauthorized access to systems. Reports of malware (malicious software) disguised as a coronavirus map are also being reported. Watch for email senders using suspicious or misleading domain names. Inspect URLs carefully (without clicking on the link) to make sure they're legitimate and not imposter sites.
Credible resources
To obtain reliable information, stick to credible resources like the Centers for Disease Control (www.cdc.gov), National Institutes of Health (www.nih.gov), World Health Organization (www.who.int) and other well-known local and national news reporting agencies.
Our Digital Tools
Save time and use Citizens Bank's online banking services as often as you can. Download our mobile app for your smartphone - this allows you to check balances, transfer funds, deposit checks, pay bills and more! Learn more